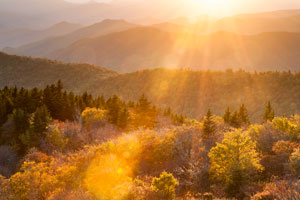 Interested in investing in the luxury home market with your eye on the remarkable area of Asheville, North Carolina? The Mountain Group at Premier Sotheby's International Realty is the professional you need to advise you on this real estate endeavor. For any realty transaction, the agent plays a key role, and no buyer (or seller) should ever simply stumble into working with a realtor. When it comes to the luxury market though, the stakes tend to be a little higher, along with the prices, so an agent who's familiar with the area, local market, and ways of the game will take you farther than one with any limitations.The Mountain Group at Premier Sotheby's International Realty is a respected company with a specialty in high-end homes, and our Banner Elk office is acutely knowledgeable of Western NC. We offer our unrivaled services to you.
From an expansive condo with deluxe amenities to a historic estate on rolling acres, a lakefront lodge with a gated driveway to a pristine horse property that embodies an equine lover's paradise, there's an array of options for luxury homes in Asheville. As you pursue your dream home, consider these significant points.
What's your price threshold for a property to be considered luxury? Is it in fact defined by cost? Realize that we still work to negotiate price so our clients get the best deal possible. Are you looking for something specific that you don't see on our site? Let us know and we'll do a more thorough search. Sometimes, higher-end properties are guarded, with restricted access. That doesn't mean they aren't available or the owners aren't interested in truly selling; we just need to work a little harder to discover them. If you do see a property that catches your eye but are disappointed in the photos, don't rule it out. Pictures may be worth more than a property description, but seeing a home in person is as effective as it gets. Too often even the most architectural mansions aren't photogenic, and you can't always appreciate the finer details through a computer screen.
When you make any investment, you hope the value lasts. This will be the case especially if you take our advice and purchase the right kind of luxury. Homes for sale in Asheville NC afford a certain lifestyle. Come be a part of it today.