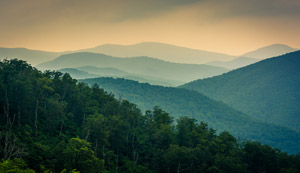 Welcome to the mountains of Western North Carolina, where beauty abounds and real estate is an investment too enticing to pass up. If you're looking for Blowing Rock NC homes for sale, you may already know about the area, but even those buyers who have vacationed here year after year are still in for a treat when they experience it as a resident. So if you like what you've seen so far, you're going to like it even more when it becomes yours. An opportunity awaits your discovery, and The Mountain Group at Premier Sotheby's International Realty can guide you there.
Blowing Rock is rich in class and appeal. There are a number of year-round residents, along with seasonal ones, and just enough visitors who give the area the delightful kind of resort-feel. Whether you have a passion for the outdoors, are fond of the local attractions, or enjoy the friendly atmosphere, you'll fit right in.
If you just haven't found a place that feels like home yet, maybe it's because you haven't found Blowing Rock. Those who come to our region, even if for only a day, have a hard time escaping it. The Mountain Group at Premier Sotheby's International Realty specializes in assisting buyers in the pursuit of an ideal spot to call their own. From a slope side condominium to a renovated farm house, a primed lot to build on to a large parcel of land, you'll see an array of opportunity investments. Better yet, you'll find them all right here. Our site features a comprehensive list of properties for sale so you can shop with convenience.
Explore all of the desirable Blowing Rock NC homes for sale, and contact us when you're ready to make this town your home. When you think of its splendor and joy, imagine experiencing them 24/7. It starts with a simple search.