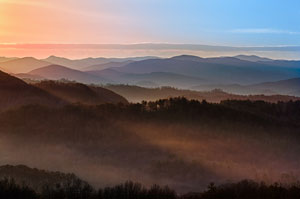 The Mountain Group at Premier Sotheby's International Realty is a trusted leader in the real estate business. As Blowing Rock, NC realtors, our expertise is no less. You can rely on our services to make the difference in your realty endeavor. Whether you're searching for a comfy condo near downtown or a rustic lodge at the top of a mountain, we'll deliver a solution for you.
Our team of professionals is here to ensure you make educated decisions as you pursue the property of your dreams. Our clients are well-informed, because we take the extra steps to see to it. You'll quickly see on our site alone that we do things to the fullest. We don't want to enable you to search solely through our properties; we want you to search through all available listings. When you use us as a resource, there will be no need for anything else. The Mountain Group at Premier Sotheby's International Realty will meet all of your needs, and we'll do so successfully.
From the time we first meet through closing, we'll be your number one supporter. However, we practice an approach that also involves being straightforward. If you want the best outcome, you'll appreciate our directness. As your realtor, we'll be the first one to celebrate a milestone in the process, but we'll also be the first one to tell you, you may want to rethink that move. At the end of the day, you choose. We'll do what you ask us to do, after you understand all options.
We have experience working with all sorts of clients, and we tailor our services accordingly. Some know what they want and have a plan to get it, requiring us only to be the facilitator; others know their goal and want us to take them there. No matter where you fall in this spectrum, our agents can be the key player you expect. Look no further for Blowing Rock, NC realtors – we're ready to guide you in this pursuit.