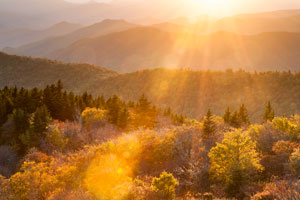 Investing in real estate is never a simple thing, no matter how many times you do it. Even if it's something you do for sport, there is probably at least one part of the process that you don't typically enjoy. For some, there isn't any part they enjoy, other than the end result, but it's an inevitable undertaking. The last thing they want is to add to the work. However, as Blowing Rock NC realtors, we are here to tell you, if you do any work at all, make sure it's actively searching for your realtor.
A surprising amount of potential buyers don't even give it a thought to choose their agent. They usually fall into the hands of the listing agent. This isn't necessarily a bad thing (that depends on the listing agent), but it is risky business trusting someone by chance. Not only does selecting the right realtor help you in the long-term, and let's be honest, that's the most important, but it also helps you out upfront, as well. If you find the ideal agent, he/she will guide you from that point on, even with house hunting. A little pre-work goes a long way.
The Mountain Group at Premier Sotheby's International Realty embodies what many find to be the ideal agent. We know where to buy and when. Our extensive network of connections, our experience, and our superior market knowledge equip us with the service our clients deserve. Another asset that gives us a competitive advantage is that our team is comprised of a number of natives and locals. We know what our buyers want because we wanted it at one point, too. We know what you need because we have it. We enjoy on a daily basis what attracts people to our region. When we aren't introducing clients to the area, we're out living it. If you're considering Blowing Rock NC realtors, consider our professional representation and your future self will thank you.