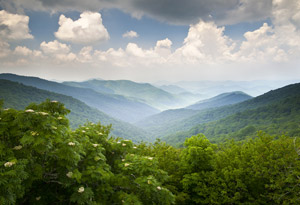 Area restaurants may not have as much weight in your decision of where to move as say climate or job opportunity but if you're looking for a little affirmation that you're choosing a solid place to call home, you'll find all the affirmation you need. Blowing Rock is a little mountain town teaming with character and charisma. From the renowned attractions to the distinguished restaurants, Blowing Rock will deliver every convenience and all provisions imaginable. For this reason, you can search for properties for sale knowing that you can't go wrong. Whether you want to browse real estate right away or get excited about the options you'll have for eating out, use our site as you please. If it's the latter, take a look at just a few of the local eateries.
Bistro Roca – American 4.7 stars on Google
Woodlands Barbeque Restaurant – BBQ 3.9 stars on Google
Storie Street Grille – American 4.1 stars on Google
Kojay's Eatery & Coffeehouse – Café 4.2 stars on Google
Blowing Rock Brewing Co. – Brewpub 4.6 stars on Google
Cheeseburgers Grille Blowing Rock – American Outback Steakhouse – Australian-themed 3.4 stars on Google
The Town Tavern – Grill 3.7 stars on Google
Mi Carreta Mexican Grille – Mexican 3.9 stars on Google
Speckled Trout Café and Oyster Bar – Seafood 3.2 stars on Google
Canyons Restaurant – American 3.5 stars on Google
From a burger for lunch to a bowl of pasta for a dinner, Blowing Rock affords quite the selection. The whole family will be able to establish a favorite place in no time, yet there are enough establishments to keep it new and exciting. When you become a resident of Blowing Rock, North Carolina, you'll have easy access to all of the above and more.
The Mountain Group at Premier Sotheby's International Realty enjoys sharing our home region with clients. We will be happy to help you become acquainted with this delightful area.