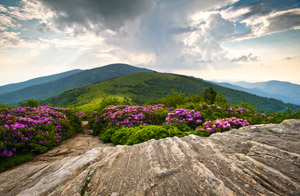 Do you have your sights set on Blowing Rock, North Carolina? It's an alluring mountain town that many desire for their place of residence, so if your answer is yes, we don't blame you! In fact, we would like to support you in your yearning and guide you toward your very own home. The real estate of Blowing Rock is attractive, to say the least, but everything about Blowing Rock is attractive. For this very reason, the town features a webcam fixed on the ever popular Main Street of Downtown. In case you'd like to get a more realistic view of the area (though limited), you can through a live streaming video. Just visit resortcams.com or search for 'Blowing Rock Web Cam.'
Visitors from all around the globe –yes, even those in other countries occasionally– look at this webcam to peek into the little town of Blowing Rock. You can people watch, check out the weather, watch an event, like the Halloween Monster March, or even get a feel for traffic patterns. Residents, of course, appreciate having a pair of eyes on town. It's especially useful in the winter time when snow falls and the condition of roads become a concern.
If a town has its own webcam, you can pretty much conclude there's something unique about it. One visit to the Blowing Rock webcam and you'll pick up on the town's ambiance. Whether you're states away or a zip code over, you'll feel like you're right in the heart of Downtown when you pull up the live view. Not all buyers looking for a place to live have the option to reference a webcam, but you do. This is just one of the many distinctive attributes of Blowing Rock. Let the discovery and wonderment begin.
Real estate is just a click away. Your home in Blowing Rock awaits your pursuit.