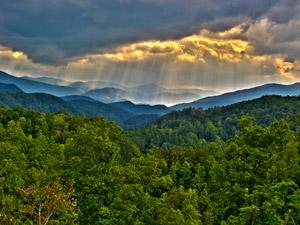 CLUB AMENITIES
Equity membership includes golf privileges, tennis privileges, dining privileges, and use of Fitness Center and pool. Hound Ears Club facilities are open only to members, their guests, rental guests and those staying overnight in our Clubhouse.
GOLF
Hound Ears offers a wonderful golfing experience highlighted by an award-winning course with many beautiful streams and vistas. For a mountain course, you will find the terrain relatively flat, resulting in a very playable layout for golfers of all levels. Click here for Course Tour. Our golf season begins in May and lasts through October. Average high summer temperatures range from the high 70s to the low 80s. Hound Ears Golf Course is a private course open to Club members and their guests. Rental guests are also allowed to play the course if they are staying in a property that has full access to Club amenities. Hound Ears also has a full-service golf shop. I have been fortunate enough to be associated with Hound Ears Club for 27 years. There is no other place I would rather be. Once you have an opportunity to visit us, I am sure you will feel the same. Please contact us if you need more information about golf at Hound Ears Club.
TENNIS
The Hound Ears Tennis Complex, nestled among tall trees and a bubbling stream, boasts six professionally maintained clay tennis courts. Amenities include water coolers, towels, restrooms, showers, covered sitting areas between the courts and an observation deck. We offer a full spectrum of tennis activities for all ages, groups and ability levels. Hound Ears Tennis is directed by the area's top tennis professional, Paul Goode.
FITNESS
One of the newest additions to Hound Ears Club is the relocation and expansion of our Fitness Center. Located across from the Clubhouse next to the playground, the facility is available 24 hours a day, 7 days a week, with state-of-the-art equipment. Rental guests are encouraged to use the Fitness Center. Personal sessions may be arranged with a private trainer.