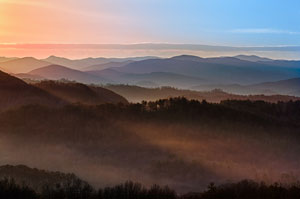 Now is the time to consider buying a mountain home in the resort communities of Blowing Rock. The housing markets in the High Country have never been better, and prices are some of the lowest we have witnessed in a long time. Mountain land is the best type of land investment to make and Houses for Sale in Blowing Rock NC are some of the finest properties of real estate currently offered. Folks plan their retirement and country retreats in the Blue Ridge Mountains, and there is always a high demand for real estate properties in this area. The main reason being, the views and location are simply unsurpassed.
Click to search our featured Houses for Sale in Blowing Rock NC and you will find all types of mountain residences including log homes for sale in secluded Blowing Rock areas, Blowing Rock real estate for sale near the Blue Ridge Parkway, and historic homes and properties located near the country club and historic golf course.
Some of the most sought after Houses for Sale in Blowing Rock NC and real estate are offered in developments and communities such as Firethorn Blowing Rock, Blue Ridge Mountain Club, and Sweetgrass Blowing Rock. You'll find fantastic amenities and planning in each, and nearby Banner Elk and the High Country resort areas of Linville and Banner Elk (just a short drive down the Blue Ridge Parkway) you will find world class restaurants and entertainment venues.
Experience and live in the best that the High Country has to offer and let us show you the Houses for Sale in Blowing Rock NC that match all the entries on your 'wish list' for a mountain dream home.