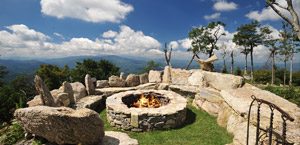 Welcome to The Mountain Group at Premier Sotheby's International Realty, a company devoted to ruling the real estate markets on behalf of our clients. One of those markets is that of North Carolina Mountain homes, where luxury meets affordability and beauty meets reality. If this is what you desire, then we're the team for you. Owning a property in Western NC is attainable, even a wise investment when you have the right realtor in your corner.
When it comes to mountain homes for sale of the Tar Heel State, you will find large retreats with tiered decks and long-range views, quaint cottages with screened-in porches and babbling brooks, and so much more. There is no one property that best represents the category, and no one price range. In fact, there are properties of all price ranges available, so any buyer can take advantage of these great deals. Browsing the properties has never been easier. Our site features a comprehensive list so you can see everything that's out there.
We do all that's in our power to ensure our clients make informed decisions so they feel confident their transactions. There is no place for doubt in the home buying process. It's okay to be nervous and natural to ask the what ifs, but if we do our job right, you won't have a reason to truly question any of it. One common form of doubt is fearing you'll come across a better property after you've gone too far with the first one. There will always be the likelihood that a "better" property exists, but that shouldn't be your goal – to buy the "best" property. A worthy goal is to purchase the best property for you at the time. How can you go wrong?
Let The Mountain Group at Premier Sotheby's International Realty share our expertise with you. We'll fill you in on tips of the trade and keep you in the loop with every step of the process. Call today to start shopping. North Carolina Mountain homes for sale are just a few clicks away.