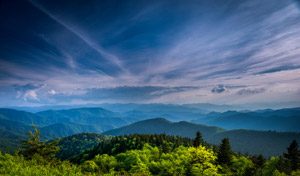 If you've been dreaming of finding the property of your dreams in Banner Elk, but your searches are leading you nowhere, maybe it's time you entrusted this potentially trying yet rewarding part of the process to a professional. You'll soon see why when you browse our site and read about The Mountain Group at Premier Sotheby's International Realty. Even the most seasoned investor will value the efforts of our team and have a more successful real estate venture because of them.
The market we showcase features properties that complement the natural beauty this region exudes. Sometimes, by looking at the whole picture, you'd start to wonder which was there first – the land or the property, because these two can be brought together in marvelous ways. This is characteristic for real estate around here. What more could you ask for than beautiful residences nestled throughout the Blue Ridge Mountains? Tranquility redefines itself within the peaks and valleys. At higher elevations, you feel like you're worlds away from the hustle and bustle, but yet you can typically hop in the car and be anywhere you need be within a short drive.
This desirable lifestyle may not be for everyone, but those that's it's not are few and far between. If you enjoy the High Country, you'll feel right at home in Banner Elk. Its real estate encompasses affordability, practicality, and luxury. Finding your own slice of paradise is on the agenda starting today. We would love to assist you in this pursuit. Our expertise, resources, and customer service won't fail you. Allow us to guide you through Banner Elk to the point of no return, where your ultimate destination is the one you'll know from your dreams. It could be just a few clicks away, and we won't let it slip through the cracks.