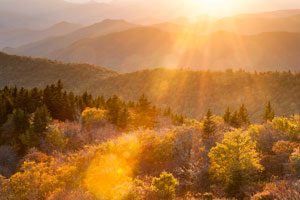 Restaurants in Blowing Rock are about as inviting as they come. Between the seasons, the attractions, the location, and the opportunity, people travel to Blowing Rock all year long. This quaint town has everything there is to offer, including options for every budget. From elegant, fine dining with the rarest fare to the local pub on the corner, you will find the kind of cuisine you're in the mood for, whatever the occasion. Great food is just the beginning when talking about Blowing Rock bistros because great service is always a prerequisite to a great dinning endeavor and this community will never let you down. The true test will be deciding which restaurant to visit when.
Restaurants in Blowing Rock are sure to satisfy your palate. They will afford many opportunities of romantic evenings out, casual lunches, and family affairs. Choose freely because you can't go wrong with such a sound selection.
Whether you're looking to relocate to Blowing Rock or another nearby town, you will appreciate having access to such establishments. Business lunches, a Sunday brunch, and a late night delivery are all possible. Some restaurants feature live entertainment, others have a TV in every corner; there are those that offer outside dining, and many that provide a quiet atmosphere. Blowing Rock is home to a mix of both locally-owned and chain restaurants. You'll be able to be adventurous and try a new dish or too if you don't usually eat outside of what you're used to. Indian, Mexican, Japanese, Italian, the list goes on to include quite the collection.
While you may not have come here expecting to read about the restaurants in Blowing Rock, NC, they play a part in the real estate you seek. The Mountain Group at Premier Sotheby's International Realty strives to educate our clients on all aspects of their imminent lifestyle.