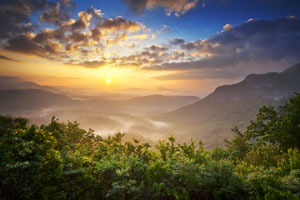 Thinking of making a move up to the High Country? There has never been a better time to relocate to the mountains and enjoy a simpler way of life, surrounded by majestic beauty. If you are searching for land, or homes, or even condos For Sale Blowing Rock NC, check our real estate site. We are a top realty company offering Blowing Rock real estate properties for sale. We represent all types of buyers and all types of sellers. We are interested in working with you and forming life-long partnerships. Many of our clients are referred to us or are repeat clients.
Home prices and interest rates are optimal for first time home buyers or those that may want to transfer some of their retirement and savings into a real estate investment that gives much more of a return. Our agents are investors themselves and we can help you discern which decisions and properties are appropriate for you.
Blowing Rock has been synonymous with luxury investments for well over a century. Denim tycoon Moses Cone, and businessman Julian Price, both established vacation homes in the area. Famous North Carolina artist, Elliot Daingerfield, also established a home here, and today this manse is now the location of Relais & Chateaux property, Westglow Spa & Resort. We would love to show you why this mountain real estate is some of the most sought after. Contact us to find out more about the property For Sale Blowing Rock NC.