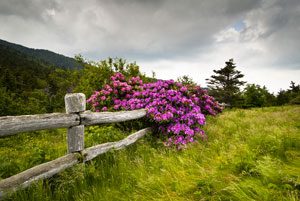 Blowing Rock, NC offers an authentic shopping experience, where boutiques and outlet stores sell everything from one-of-a-kind items to designer apparel. You can either choose which atmosphere is for you or give in to both. Main Street in downtown is where you'll find shops side by side, boasting homemade candles, fine jewelry, and even doggy treats. Off of Highway 321, the Tanger Outlets create the more traditional retail excursion. Even beyond these two points of interest exist other shopping options, some still in Blowing Rock, and of course, much more toward Boone and Banner Elk.
The retail shops and gallery-type settings on Main Street are about the experience, on top of the shopping. They aren't typically places you would just run into to grab something. Browsing is half the fun, at least in these kinds of establishments. Expect to discover an array of products, from upscale décor to luxury clothing, handcrafted gifts, and local artwork. Countless other treasures are sold along this main strip, and you'll enjoy all that you see.
Bargain hunters and determined shoppers love the Tanger Outlets, just a short drive away. There is something for everyone in this retail destination. You could easily spend the day checking out the selection or simply make a quick stop to pick up something in particular. From Banana Republic to HANESbrands, you'll have no problem locating what you're after. Top off your shopping with lunch at Cheeseburgers Grille, or a refreshing treat from Kilwin's Chocolates & Ice Cream.
Shopping in Blowing Rock NC is appealing for residents and visitors alike. The collection of women's, men's, and kids' clothing stores, specialty shops, and more is a nice addition to all that the High Country affords. Whether you want to pursue real estate near these places or simply want to know what you'll have access to, you can search the local listings in a detailed search and pinpoint homes that fulfill your criteria.