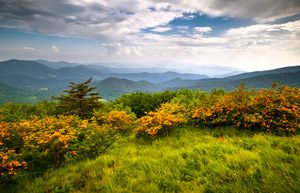 The Ramble, a newer residence, includes over 85 families in its charismatic community and continues to expand. Its custom home builders and architects are among the top of their classes to provide nothing but the best for the homeowners.
Every home in this spirited community is conveniently located near the park, walking trails, Dingle Creek, the Living Well Center, and more. Residents enjoy being surrounded by acres of the pristine white pine forest and find comfort in the 24 hour gatehouse. You can be in downtown Asheville within minutes of hopping in your car at The Ramble.
The Ramble is an up and coming community that offers a seamless blend of rejuvenation, excitement, and serenity. "The Ramble is an active, vibrant community and every new address begins a new story." To start your story or find out more about the opportunity to live somewhere different, contact us about listings within The Ramble.