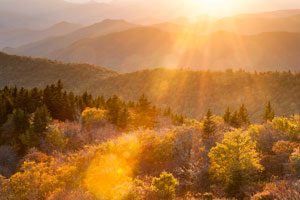 Westglow Resort and Spa of Blowing Rock NC is a true gem. This mountain spa invites residents and visitors to leave the worries of the world at the door and indulge in self-improvement services. How nice would it be to live only a few miles from this sanctuary? There are plenty of homes for sale within close proximity to Westglow.
Blowing Rock's destination spa is actually an esteemed member of the Relais & Chateaux directory. In fact, it has been rated #7 for Top Destination Spa Resort in the World, among having many other prestigious accolades. You don't have to question whether the experience will be worth the price here. From the personal service to the sumptuous accommodations and deluxe amenities, the doubt won't cross your mind again. Not to mention, the packages and spa services are rather reasonably priced, especially compared to the value.
If you decide to relocate to the area, that doesn't mean you can't stay at Westglow. It simply means you have a shorter drive. There's nothing wrong with planning a mini-getaway. Even better, though, you'll be able to conveniently come for a day or maybe even for a quick service on your lunch break. No one says you can't appreciate what's right under your feet; it just tends to work out that way. Those who live on top of renowned attractions generally overlook what visitors travel hundreds or thousands of miles to see. Don't fall into this pattern. If you're interested now in experiencing Westglow Resort and Spa, you can still be interested after you purchase a property in the same zip code. Likewise, there is a fine dining establishment on site that offers gourmet meals and is open to the public for dinner. Keep Rowland's in mind as a restaurant option, too.
This is just one fraction of all that Blowing Rock affords. Once the real estate pursuit begins, so does the discovery.